App Demographics Data
Age and gender breakdowns and their average app ratings.
Understand your competitors' user base to hone your app strategy
App demographic data provides insight into the age and gender breakdown of any apps' user base, including the average ratings by these cohorts over the last 30 days. Marketers use this data to better understand their target audience and identify data-driven user acquisition campaigns. Product teams analyze demographic trends to inform feature development and stay ahead of the competition.
Know the typical age range and gender of your competitors' users
Analyze how various age ranges and genders tend to rate specific apps
Create data-driven marketing strategies by understanding the target audience
Inform product development by analyzing demographic preferences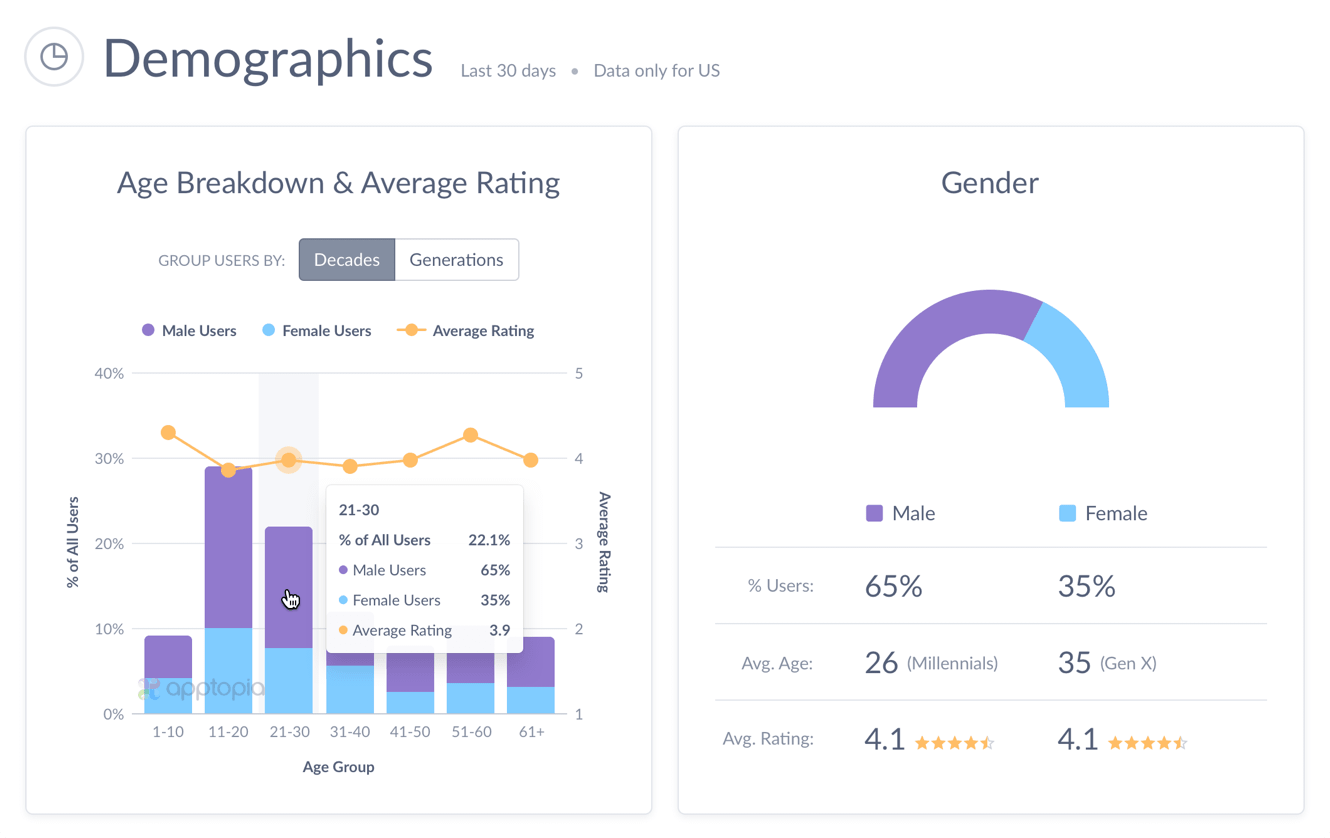 Enhance your experience with additional features
See the data for yourself
Apptopia has performance data for every mobile app and publisher in the world.
Start exploring, and we'll provide turn-key industry reports to get you going.