Publisher Contact Details
Name, job title, and email information for relevant employees
Actionable and easy-to-use lead discovery tool
Use performance data to discover the publishers you'd like to work with, then access contact details for all relevant employees. Contact information includes the publisher's website and headquarters location, plus the names, job titles, LinkedIn profiles, and email addresses for key employees.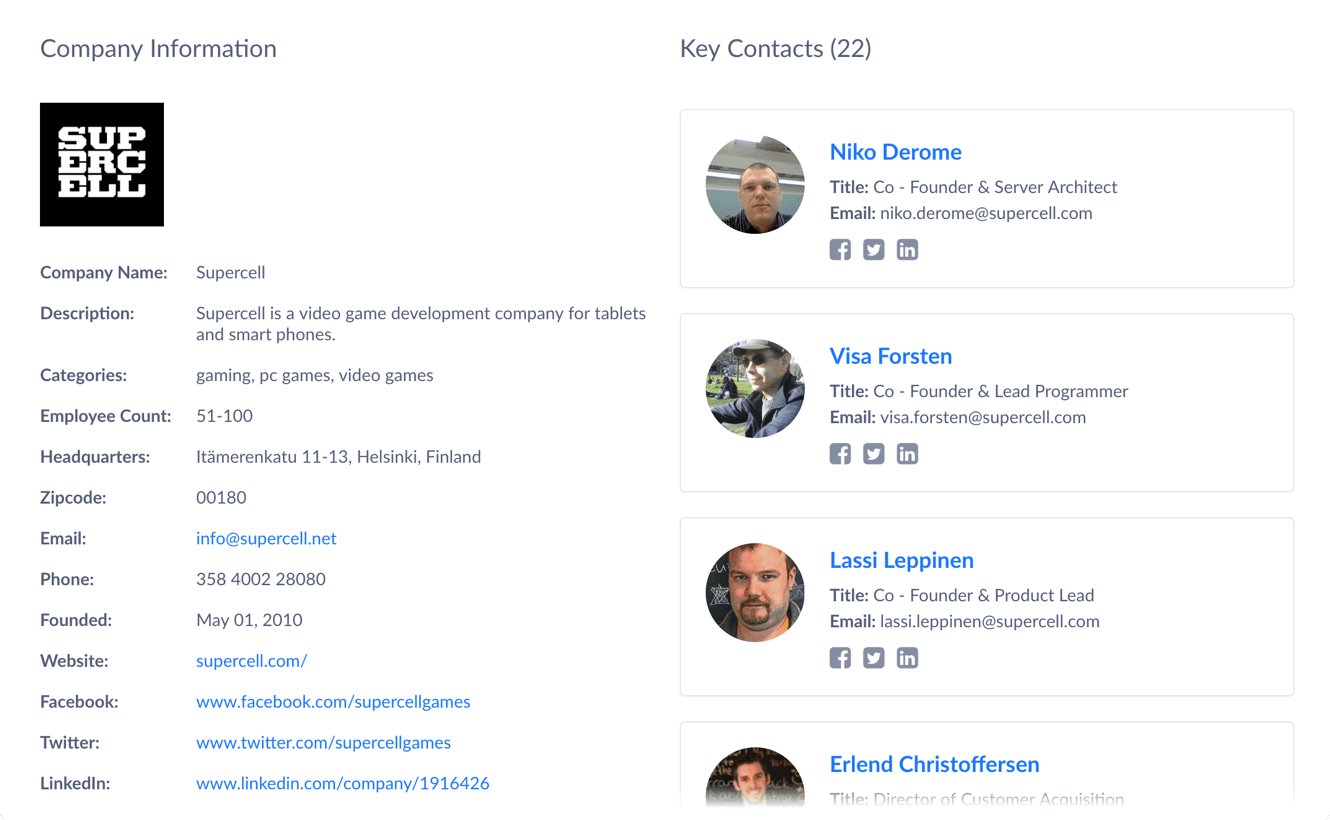 Enhance your experience with additional features
See the data for yourself
Apptopia has performance data for every mobile app and publisher in the world.
Start exploring, and we'll provide turn-key industry reports to get you going.