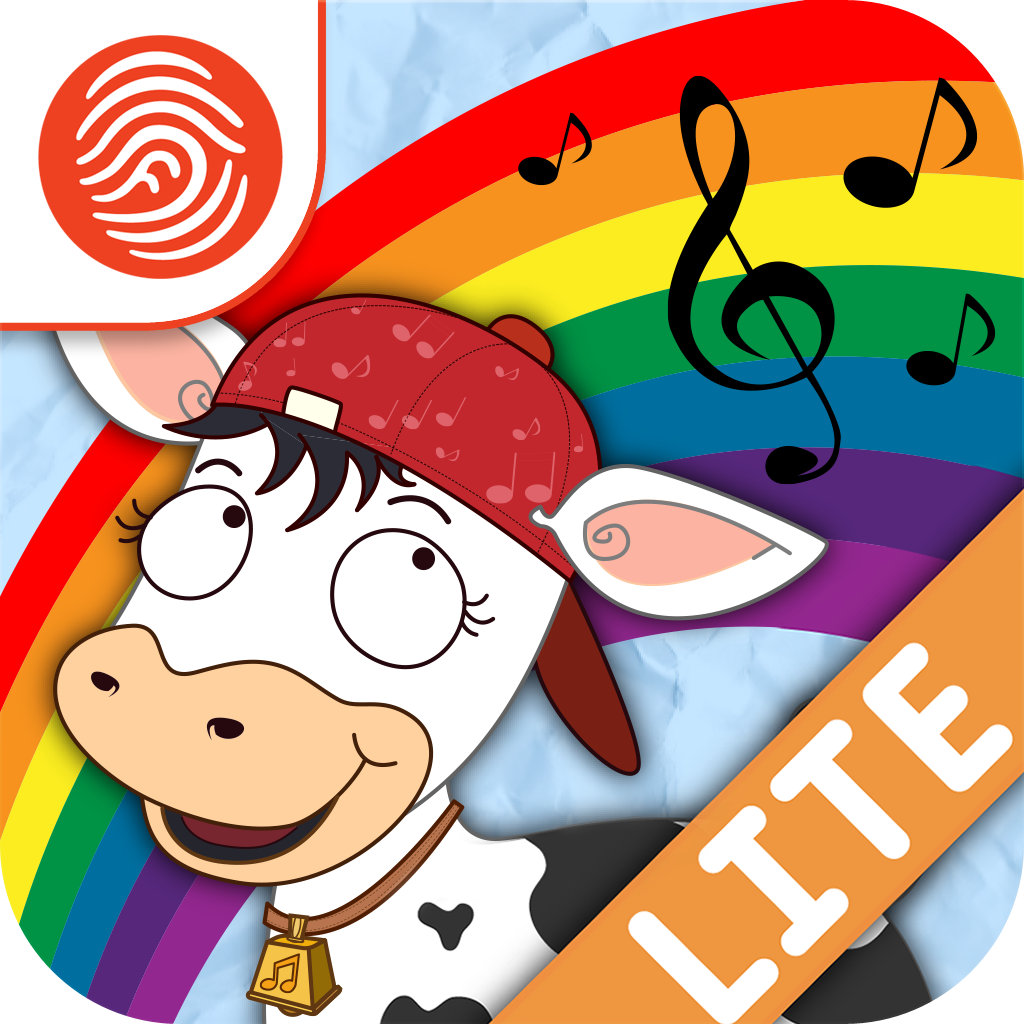 Description
** Full Version Topped #1 iPad Music Game in the US **
** Best Music Teaching App Award of 2011 Best App Ever **
Let your ears do the learning while you play! This educational app brings to life childhood melodies, allowing your child to make music with cute characters.
Love this app? Get the Full version to unlock all the features!
* Fun Educational Apps "Top Pick"
* "An outstanding example of high quality early learning" –iPad App Reviews
* "My 2.5 year old is walking around the house mooing major scales."—Bill M., father of two
* "I like the pandas who go wo-wo-ro-wo-mi-mi-miee!"—Nick, 10
DoReMi 1-2-3 is packed with features that make this app a must-have on any iPad!
- Learn scale placement and pitch recognition
- Free play includes color, number, and animal sound mode
- Familiar kid's melodies designed for easy learning
- Two modes of playing: song mode and free mode
- Multiple reviews with overwhelmingly positive feedback
- Create free mode recordings and watch your new music composition!
- Lite version includes one background, five levels, and sixteen characters. Unlock all backgrounds, levels, and characters in the full DoReMi 1-2-3 app!
Please note: FingerPrint Play Experience has a minimum requirement of iOS 5.0. For best performance, please update your device to the latest iOS version.
BROUGHT TO YOU BY CREATIVITY, INC., FUNFARE LLC, AND FUNOSOPHY—award-winning experts in children's toys, music, and edu-tainment. For more info, please visit www.creativitymobile.com.
INCLUDES THE FINGERPRINT PLAY EXPERIENCE FOR KIDS AND PARENTS:
- Supports child-safe, multi-player gaming. Kids will love the opportunity to challenge each other; while parents will rest easy knowing Fingerprint is a completely safe digital experience.
- Family Play Circle - A single, shared family account makes it easy for kids and parents to share a device and allows parents to track the game play and learning of multiple children under a single  account.
- Communication - Fingerprint's proprietary safe social features – Mom-Comm and  Kid-Comm – allow kids and parents to send one another fun and encouraging messages.
- Digital rewards - Fun and learning are the best reward, but now kids can also level up and earn expanded experiences with Fingerprint's new Coin-o-copia.
- Play Insights - Fingerprint proactively delivers graphical learning reports to parents, detailing minutes played, apps played and most importantly, what was learned.
Creativity, Inc. is also a member of Moms With Apps, a collaborative group of family-friendly developers seeking to promote quality apps for kids and families.
Recommended Ages: 4-7, 8-10
Categories: Music, Creative Play, Numbers, Colors, Games
Total Ratings
iOS ratings are temporarily unavailable.
Screenshots
Version History
Launched Feb 15, 2012 (over 8 years ago).
Releasing new versions every 4 months, on average.
Apr 15

2013

(Current)

Version 1.5.0

** Attention: All existing users will lose their current progress in the game with the new update to 1.5.0. Sorry for the inconvenience!

* What's new: New Fingerprint v2 platform, new song button feature added in Free Play mode!

Please note: FingerPrint Play Experience has a minimum requirement of iOS 5.0. For best performance, please update your device to the latest iOS version.

Don't forget to check out DoReMi 1-2-3 Full if you love the Lite version!

Mar 05

2013

Version 1.4.3.

2 new songs, animals, and backgrounds to play with!
- 5 Little Ducks
- Hickory Dickory Dock

Jun 02

2012

Version 1.4.1

Minor updates

Mar 20

2012

Version 1.4

This version adds the ability to purchase the brand new "Mary Had A Little Lamb" song world.

Feb 15

2012

Click to see more